$

10.00
Amerikkkan Stories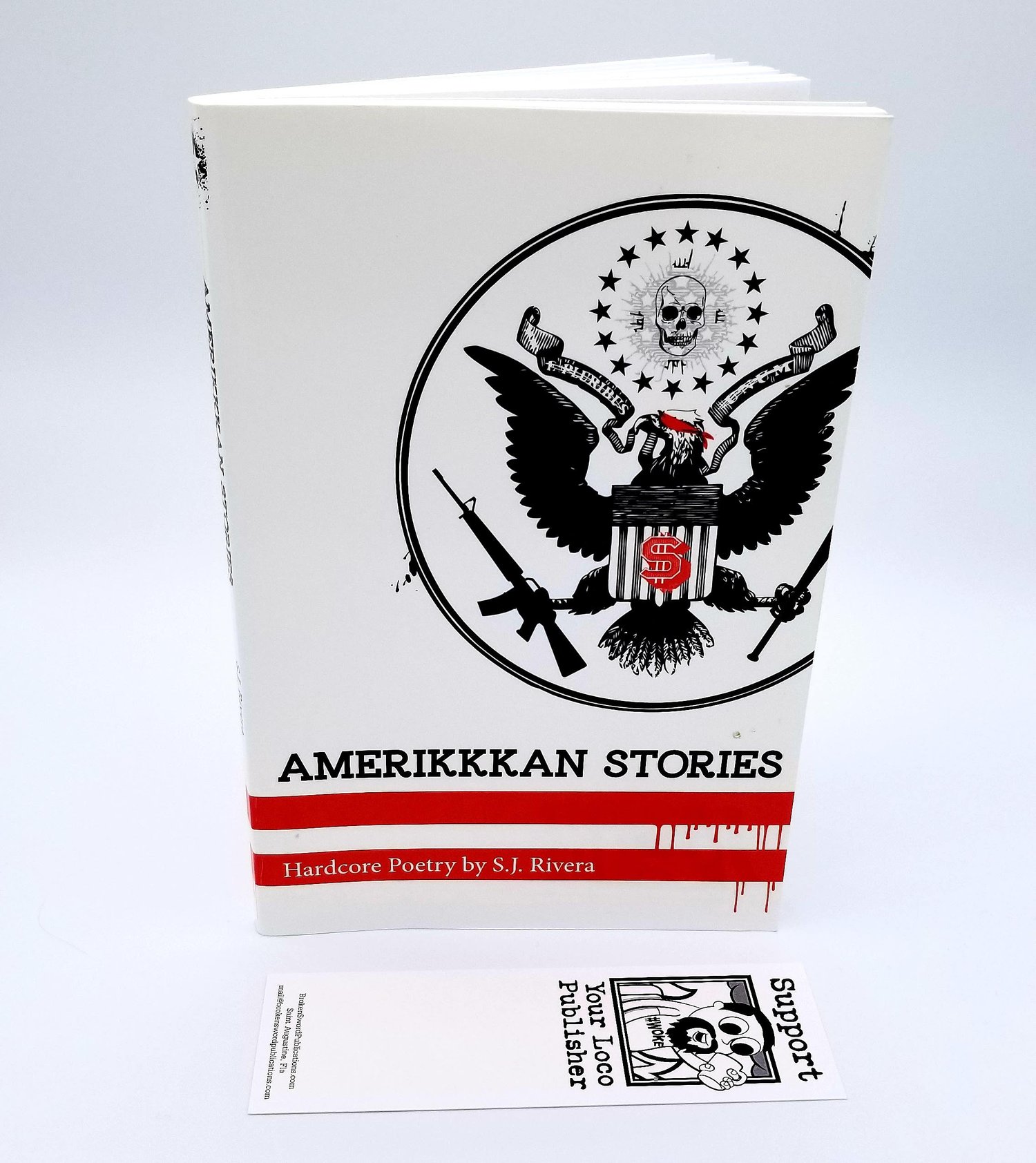 Amerikkkan Stories is the second collection of "hardcore poetry" from illegal poet Sarlos Cantana. - It expresses the turmoil of uncertain times in these so-called United States. It is the handbook for the revolution and a diary of the decline of western civilization. Roger Ebert called the book "Revolting...but surprisingly good."
The writing is on the wall with this hard-hitting, unrelenting, uncensored and raw collection of poems. You hold in your hand the last record of everything before the world tipped upside down. These are tales of wrath and redemption, of recovery and revolution. These are the stories harrowed from the front lines of the new culture war. Within these pages are the bullet holes, the failed prayers and the blood spatter of Amerikkkan justice. These are Amerikkkan Stories.
SHIPS PRIORITY MAIL & INCLUDES 2 FREE BOOKMARKS!
Publisher : Broken Sword Publications, LLC (July 4, 2011)
Language : English
Paperback : 158 pages
ISBN-10 : 0615458521
ISBN-13 : 978-0615458526
Item Weight : 7.7 ounces
Dimensions : 6 x 0.34 x 9 inches